For all planning a trip to East coast of the United States, Niagara Falls is a must visit. The main attraction is obvious, more than six million cubic feet of water cascading over a rocky crest, divided between the United States and Canada. However, New York side is not limited to the Falls, there are adventure sports, casinos, wineries and more that promise to keep you engaged throughout your visit.
How To Get To The Falls?
1. Bus: Buses serve as an affordable option, especially for students travelling alone. Booking for Greyhound/New York Trailways/Megabus tickets can be done online on their respective websites.
2. Train: Niagara Falls USA is connected to major East Coast destinations such as New York City, Philadelphia and Washington, DC via Amtrak, i.e. the railroad service.
3. Flights: The Falls can also be reached by air as well. Buffalo Niagara International Airport (BUF) is located just 30 minutes from downtown Niagara Falls with carriers – American Airlines, Delta Airlines, United etc. Spirit and Allegiant provide fly to the Niagara Falls International Airport, located 15 minutes from downtown Niagara Falls.
Within the area, options for transportation range from Car/Rental Taxis, that allow you to have control of your navigation – The Rental Car Services in USA can also be used to get to the Falls from nearby cities – to the The Niagara Shuttle connecting over 12 destinations/Niagara Scenic Trolley, among a few others.
Where to Stay?
Niagara Falls, New York offers a wide range of accommodation to suit every individual's budget and requirements.
Holiday Inn, even has a kid's arcade to keep the children entertained.
Fairfield Inn and Double Tree by Hilton are some of the many hotels at your disposal to pick and choose from, according to your price range and duration.
Apart from Hotels, there are motels, guest houses as well as Airbnb houses that can be rented at reasonable prices. Airbnb allows you to experience the area just like a local.
When at Niagara Falls..
The Niagara Falls State Park spread over 400 acres, is open throughout the year and through the various activities and events offered, makes your experience memorable.
The Niagara Falls USA Discovery Pass is your ticket to adventure at Niagara Falls State Park and available for purchase from May to October. You can reduce your expenditure on shopping and dining as well as save on additional expenses for nearby attractions and activities.
Illumination of the Falls at night as well as seasonal fireworks add to the grandeur of this place.
Maid of the Mist is the best way to explore the Falls. The steamboats operational since 1840 practically dunk you under the falls, but these guided tours are the best to experience the magnificence of the region.
Old Fort Niagara, is a 17th-century fort that is a must visit for all lovers of History and is located in a picturesque area.
Cave of the Winds, take an elevator ride down to the base of the Bridal veil falls. It is operational from May-October and during off-peak season allows for a tour of the Falls from the observation platforms.
Among other attractions are the Niagara Jet adventures, Helicopter tours, Whirlpool Jet Boat tours, Wineries, Hiking, camping and much more.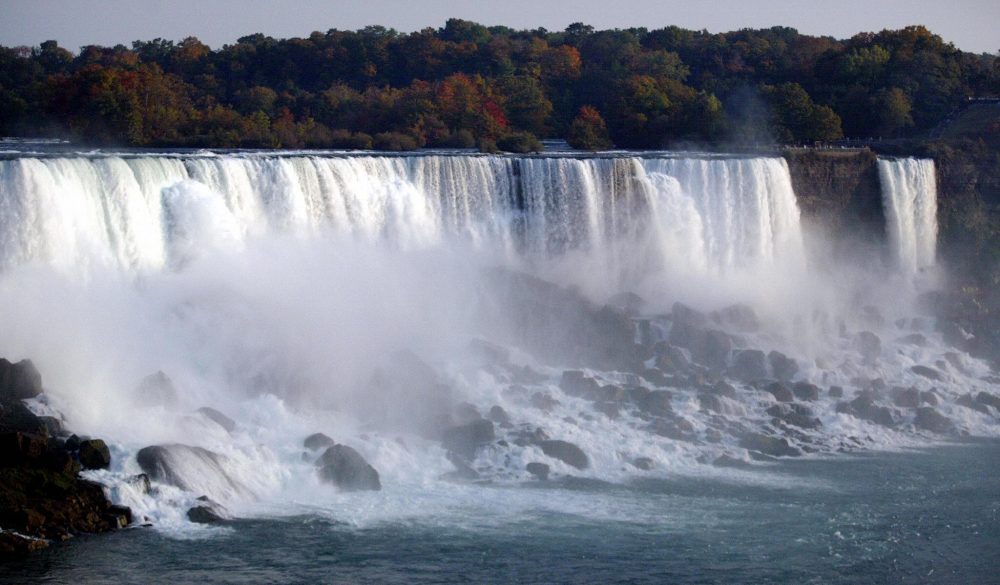 Shopping & Dining
Rainforest Cafe inside Sheraton not only provides delicious food but also keeps you engaged with its unique set-up. Hard Rock Cafe, Top of the Falls restaurant, Red coach Inn are amongst the top eating joints in the region.
Local boutiques, stores and antique shops such as 'Antique to Chic', 'Brewed & Bottled Craft Beer Shop', 'Chantilly Rose' etc. where homemade gifts, home decor, jewellery and more can be bought at reasonable prices. For more mainstream shopping – Duty free Americas and Fashion Outlets of Niagara Falls USA are also readily available.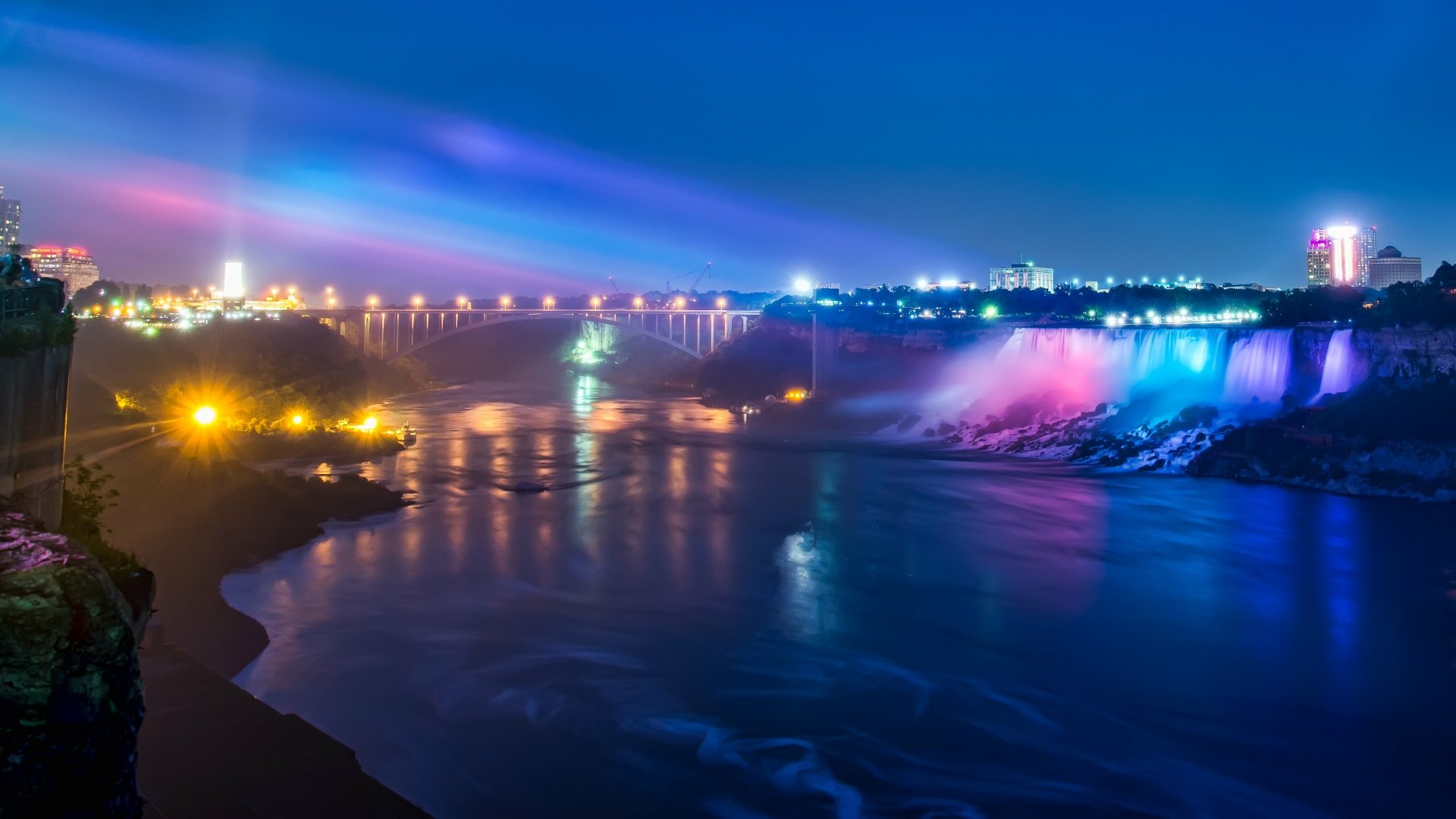 Thus, Niagara Falls – New York makes for the perfect outing for all visiting the States. And if you're looking for some more inspiration, take a glimpse into the heavenly world that awaits you through this picture gallery.
Picture courtesy: Destination Niagara USA
Comments
comments